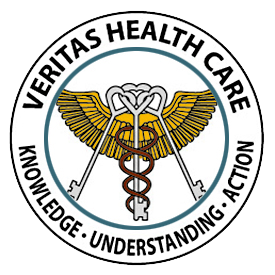 Arvind R. Cavale, MD, FACE
Feasterville, Pennsylvania
Dr. Cavale resides in Bucks County, Pennsylvania where he operates his private medical practice, Comprehensive Diabetes & Endocrinology. He is also involved with clinical research (Endocrine Clinical Research, LLC). In 1999 he completed a Fellowship in Endocrinology, Diabetes & Metabolism at Nassau County Medical Center (SUNY – Stony Brook), East Meadow, New York. Prior to that Dr. Cavale completed a Residency in Internal Medicine in 1994 at The Jamaica Hospital (NYU Affiliated) in Jamaica, New York. He completed his M.B., B.S. at Seth G.S. Medical College, Bombay, India.
Dr. Cavale has numerous hospital affiliations including St. Mary Medical Center, Langhorne, PA (Primary), Aria Health, Nazareth Hospital, Philadelphia, PA. He is a Principal Investigator for the EXSCEL & Harmony Outcomes Trials via Duke Clinical Research Institute (DCRI) and CAMELLIA TIMI 61 Trial via The TIMI Study Group. He serves as Clinical Preceptor at the La Salle University, School of Nursing. He has served as a Member of the State Board of Podiatry, Pennsylvania; Clinical Assistant Professor of Medicine, Division of Endocrinology, Drexel University College of Medicine, Philadelphia PA; Faculty Supervisor in Medicine at Jamaica Hospital Medical Center, Jamaica NY; and Attending Physician & Joint Director, Ambulatory Care Clinics, St. James Parish Hospital, Lutcher LA. Dr. Cavale is a Fellow of the American College of Endocrinology and was a Fellow of American College of Physicians. He is a Member of the Pennsylvania Medical Society and the American Association of Clinical Endocrinologists.
Dr. Cavale has been a speaker at The Summit via LetMyDoctorPractice.org (July 2015) (2007). His publications include
Maintenance of Certification, Jam College Radiology. 2015 Jun;
Comments on the Affordable Care Act and the future of clinical medicine Ann Intern Med. 2011 Jan 18;
Chronic Conditions and Medicare Costs, Health Affairs (Millwood), 2010 May;
Doctors and quality of care Health Affairs (Millwood) 2009 Mar-Apr; 28 (2):595;
How can cost-effectiveness information help control unsustainable growth in U.S. health care spending? Ann Intern Med. 2009 Jan 6;
How to achieve a high-performance health care system in the United States Ann Intern Med. 2008 May 6;
Malpractice Premiums: Analytic flaws Health Affairs (Millwood). 2006 Sep-Oct; 25.